Austin "Wade" Wilson, PhD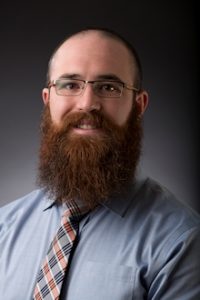 Dr. Austin "Wade" Wilson is a Mental Performance Consultant and Lecturer in the Faculty of Applied Health Sciences at the University of Waterloo. Wade became a member of the Canadian Sport Psychology Association in 2008 and has since been providing athletes and coaches with the mental skills and techniques to take their performance to the next level and maintain success. Wade strives to empower athletes and coaches to develop the connection between the mind and body and to inspire confidence and motivation for athletes to reach their optimal performance and goals.
Wade currently works with a variety of Canadian USport varsity athletes, high-performance elite youth and amateur athletes, professional athletes, and coaches, in individual and team settings. Wade has founded his own private business, Wilson & Associates Mental Performance Consulting, and has provided field supervision for people interested in becoming recognized mental training consultants through the Canadian Sport Psychology Association.
Wade received a Ph.D. in Recreation and Leisure Studies in 2015 from the University of Waterloo, completed a Master's degree in Human Kinetics with a focus in Applied Sport Psychology from the University of Windsor in 2007, and earned an Honours Bachelor of Arts degree in Sport Psychology from Laurentian University in 2005. Wade is also a trained Child and Youth Worker, earning an Advanced Diploma from Loyalist College in 2009. Wade has experience and has participated competitively in a number of sports, ranging from wrestling and rugby to figure skating and ballroom/Latin dance. Wade's main sport of interest was ice hockey, where he played at the Junior C, Junior A and varsity levels as a goaltender. Wade currently teaches courses focusing on the sociology of sport; sociology of physical activity; sociology of health, activity, and well-being; and applied sport psychology. In his spare time, Wade likes to go for walks with his rescue greyhound, Willa.
Nicole Westlund Stewart, PhD
A native of Thunder Bay, ON, Nicole has been curling since she was 5 years old. She currently plays for a competitive women's curling team that competes on the Ontario and World Curling Tours. Her most notable achievements to date include finishing 3rd at the 2015 Ontario Scotties Championships, winning the 2013 OUA curling championships, competing at three CIS curling championships, and representing Ontario at the 2007 Optimist U-18 International Championships. Nicole has also been an instructor at Amethyst and Trillium Curling Camps since 2011. She is a certified Competition Coach (Level 2) and has recently begun working on her certification to become a Competition Development Curling Coach.
Nicole also competed in track and soccer at the high school level, showing her love for many different sports. After completing her undergraduate degree in psychology at Lakehead University, Nicole's passion for sports led to her to pursue graduate studies in sport psychology. During her time at Western University, Nicole has conducted a variety of studies focusing on the use of imagery as well as looking at how it relates to motivation and athletic identity. Nicole is currently the mental coach for numerous competitive bantam and junior curling teams across Southwestern Ontario.
Joshua Hoetmer, PhD
Joshua Hoetmer is a Mental Performance Consultant based out of Lethbridge, Alberta. While attending the University of Lethbridge, he was a member of the Emotion and Sport Performance Lab and after completing a Masters in Counselling Psychology, he became a professional member of the Canadian Sport Psychology Association (CSPA). He has been working with athletes since 2009 and in April of 2015, started 90TEN Performance Psychology.
Joshua has worked with a variety of athletes, teams, and coaches from different sports and levels of competition (developmental, provincial, national, & professional). Currently, he is affiliated with the Vauxhall Academy of Baseball, Alberta Sport Development Centre, University of Lethbridge Pronghorns, and Team Alberta 2019 Canada Winter Games.
He is committed to delivering practical, scientifically-supported, and sport specific mental training. His personal experience in high performance sport and role as the Centre Coordinator of the Alberta Sport Development Centre SW enhances the effectiveness of his work. Joshua is also a Dynamic Edge Certified Sports Vision Trainer in providing Dynavision D2 and Vizual Edge Performance Trainer services.