Sport Psychology for Coaches is a free resource designed to provide coaches with credible and up to date sport psychology information that they use with their athletes in a format that is quick and easy to access.
This resource offers an explanation of what sport psychology is, how to use it, and breaks down various mental skills (e.g., goal setting, self-talk, imagery) that coaches can use to address factors such as: focusing, anxiety, and mental toughness.
Sport Psychology for Coaches features interactive tools such as a community forum where coaches can network with one another, as well as an "Ask the Expert" tool where coaches can pose questions that will be answered by a practicing sport and performance psychology professional or expert coach.
Additionally this website will offer tools such as podcasts that highlight different mental skills and provide coaches with tips for how to implement the mental skills with their athletes.
Keywords: anxiety, athletes, coaches, coping, focusing, goal setting, imagery, implementation, mental skills for sports, mental toughness, performance routine, self-talk, sport performance, sport psychology
Meet the founders of Sport Psychology for Coaches
Dr. Barbi Law
Dr. Barbi Law is an associate professor in the School of Physical & Health Education at Nipissing University in North Bay, Ontario, Canada and is a certified Mental Performance Consultant through the Canadian Sport Psychology Association (CSPA-ACPS). Her research in the area of Sport and Performance Psychology focuses on how mental skills, such as imagery and modeling, can be used to enhance individuals' physical and psychological performance in sport and other physical activity settings. Her current research interests include the use of modeling for performance enhancement in sport and exercise, children's imagery use in physical education, athletes' transfer of mental skills to achievement domains outside sport, development of physical literacy across the lifespan, and strategies for improving sport psychology knowledge translation among athletes and coaches. Dr. Law has also provided mental training services and workshops to athletes, teams, and coaches from recreational to elite competitive levels.
Dr. Melanie Gregg
Dr. Melanie Gregg is an associate professor in the department of Kinesiology and Applied Health at the University of Winnipeg, in Winnipeg, Manitoba, Canada. Her current research interests focus on athletes' motivational imagery ability and examining the effectiveness of psychological skill use by athletes with intellectual disability. Additionally, she has interests in studying coaching behaviours and variables related to physical activity participation. She also does applied work with athletes from a variety of sports and enjoys coaching track and field.
Dr. Craig Hall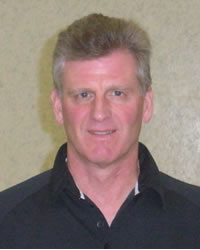 Dr. Craig Hall is a professor in the School of Kinesiology at Western University, in London, Ontario, Canada. He has been conducting research in sport and exercise psychology for over 35 years. His research has focused on imagery use in sport, exercise and athletic injury rehabilitation, but he has also investigated other topics including self-efficacy, self-talk, deliberate practice, and observational learning. He has published over 150 refereed journal articles and has over 200 conference presentations. He receives research funding from major Canadian granting agencies. He has conducted mental training with athletes of all competitive levels.
Dr. Paige Pope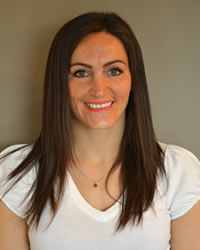 Dr. Paige Pope is an Assistant Professor at the University of Lethbridge, Lethbridge, in Alberta, Canada. Broadly speaking, she is interested in conducting research that focuses on healthy behavior change and maintenance through physical activity (sport and exercise), with a specific emphasis on fostering optimal forms of motivation and goals. Additionally, she is passionate about transferring the knowledge acquired from research to the community and facilitating the implementation of research-based knowledge. Paige's research in sport has focused on how various coaches styles impact athlete motivation, well-being and performance.  Along with being a former athlete (primarily rugby), she has coached several female rugby teams at various competitive levels in different roles (head and assistant coach).
Content Contributors for Sport Psychology for Coaches
Development of the topic summaries, worksheets, infographics, and multimedia content for Sport Psychology for Coaches is a team effort! Content is developed by the website founders, as well as undergraduate and graduate students working under their supervision. Leading researchers in the area of sport psychology, along with their students, have also contributed content for the site.
Check out our Contributors page for a full list of our content contributors.
Save
Save